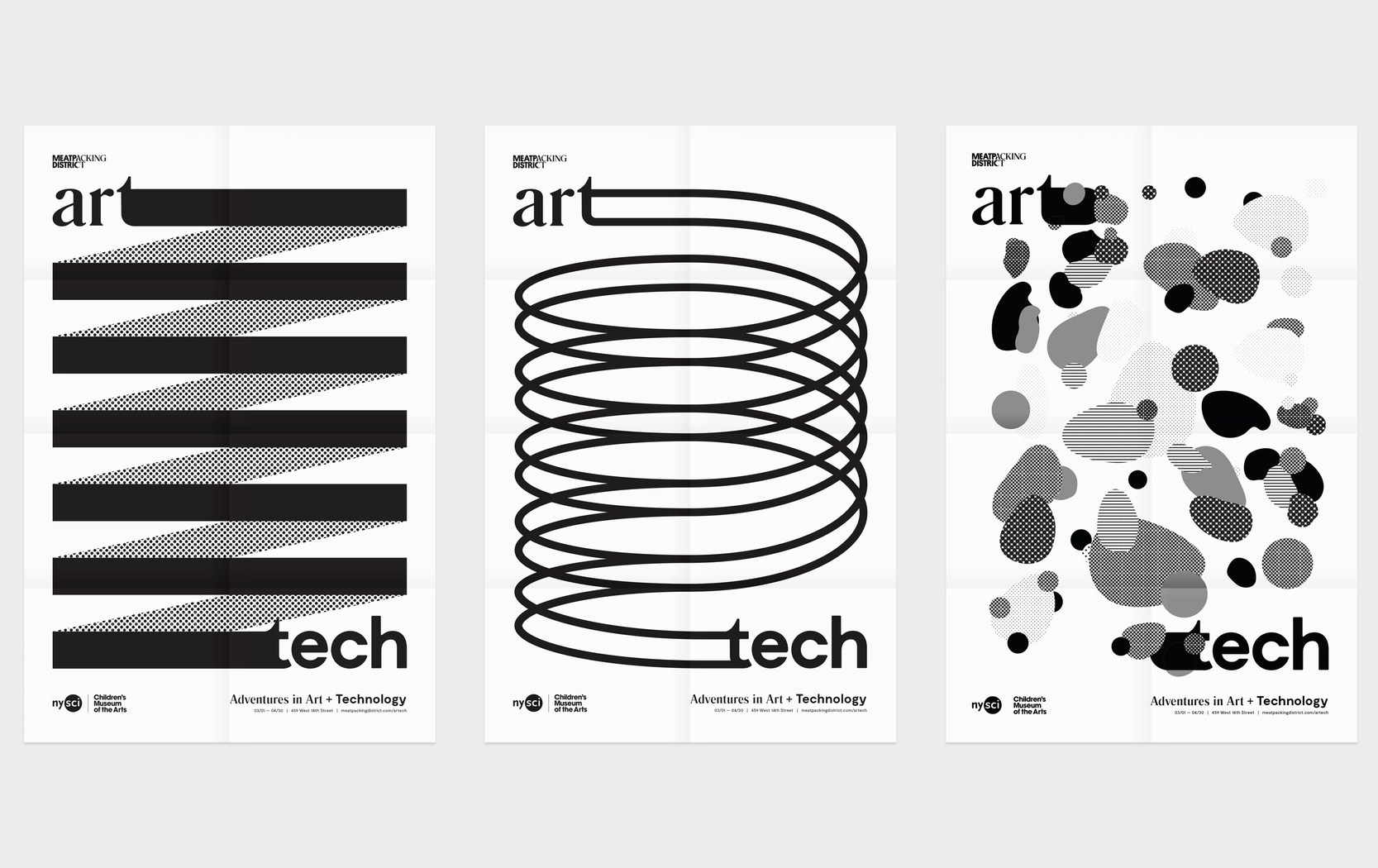 Identity for Children Museum of Art
Artech: Adventirus in art & Technology

Art does not begin and end inside museums. At B&A we represent hundreds of artists that extend the reach of art from the covers of magazines, to the streets of New York, all the way to fully immersive experiences at festivals like South By Southwest. But each of us touches art every day whether we notice it or not. As we've become a more digital society the way art is distributed over the world has shifted, making art and technology inseparable. This spring, NYC's Meatpacking District teamed up with NYSCI and Children's Museum of the Arts to create ARTech, an event that lets attendees explore how art, technology, and science come together. "What the identity does is draw a very long line between those two words [Art and Tech] and have interesting things happen to the line like interesting things happen between art and technology," explains Craig. "That was the core idea behind the identity and then the posters and the illustrations and the graphics we created were an extension of that idea."

Each of the three final posters, which were part of a wider range of executions, explores how the typography can operate as a metaphor for exploration and expression. Fittingly, it took an exploration of art and technology for Craig and his team to arrive at the final images. Initially they thought they might have a motion-based execution that ultimately informed the final results. "We imagined the identity would live across platform," says Craig. "We thought it would work in moving image because we were tossing around the idea of doing moving image projections, but we also knew there was going to be a printed component. That was where it came from." The final compositions ended up staying still, but have the concept of emotion in the center of them lending that energy to the pieces.